Description
Discounts & Guarantees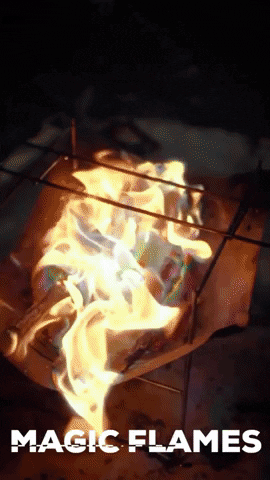 Product: Magic Flame Powder
Material: Metal
Packaging: Individually packed
This powerful artifact color flame powder is a festive product that can turn the color of the flame into color. It is suitable for adding atmosphere to outdoor campfires, fireplace flames, etc. during festivals. The product principle makes the flames colorful by adding different elements. Every time you put 1-3 bags of products into the fire, you can see that the flames turn into colors, including dim or bright blue, purple, red, green, and yellow. It can be used for indoor and outdoor fuel flames such as wood burning.
According to the size of the flame, The duration is about ten to tens of minutes, safe and environmentally friendly, generally children can play, but please do not bake food on the colored flames. There are many sellers selling this product, some are in monochrome version, please pay attention to it.
Attention:
Cannot roast food on these flames.
💰Discounts
✅ Free Shipping over $20🚚
✅Added to the cart, enjoy 15% off for all orders
🥇Guarantees
✅ All products are produced by our excellent independent designers👍
✅ Answer all your questions within 24 hours🤵
✅ All our products are extensively tested by a team of specialists👨‍🔧